In honor of Martin Luther King Jr. Day 2022, the Ferris Alumni Association presents Black History and Civil Rights at Ferris: A Discussion with Franklin Hughes.
Spend an hour with us as we discuss Black history and Civil Rights here at Ferris and some of the men and women that laid the foundation and were a part of the Civil Rights movement of the 50's and 60's.
Hughes will present components of the book Haste to Rise: A Remarkable Experience of Black Education during Jim Crow and demonstrate how Ferris, from its beginning, has exemplified equality, opportunity and diversity.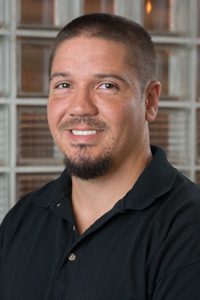 Your Presenter: Franklin Hughes
Franklin Hughes has been a multimedia specialist for the Diversity, Inclusion, and Strategic Initiatives Office and the Jim Crow Museum at Ferris State University since 2011. He is the primary content creator of audio and video for the Jim Crow Museum, researcher, and also maintains the website. Hughes co-authored Haste to Rise: A Remarkable Experience of Black Education during Jim Crow along with Dr. David Pilgrim in 2020.
Hughes earned his Bachelors of Science in Electronic Media/Visual Communications from Abilene Christian University and a Master of Science in Career and Technical Education, Postsecondary Administration from Ferris State University in 2017. Hughes has written many articles for the Jim Crow Museum and has presented on the Ferris Institute/Hampton Institute relationship on the Ferris campus, Big Rapids Rotary Club, and for the Idlewild Education, Empowerment and Music Festival.